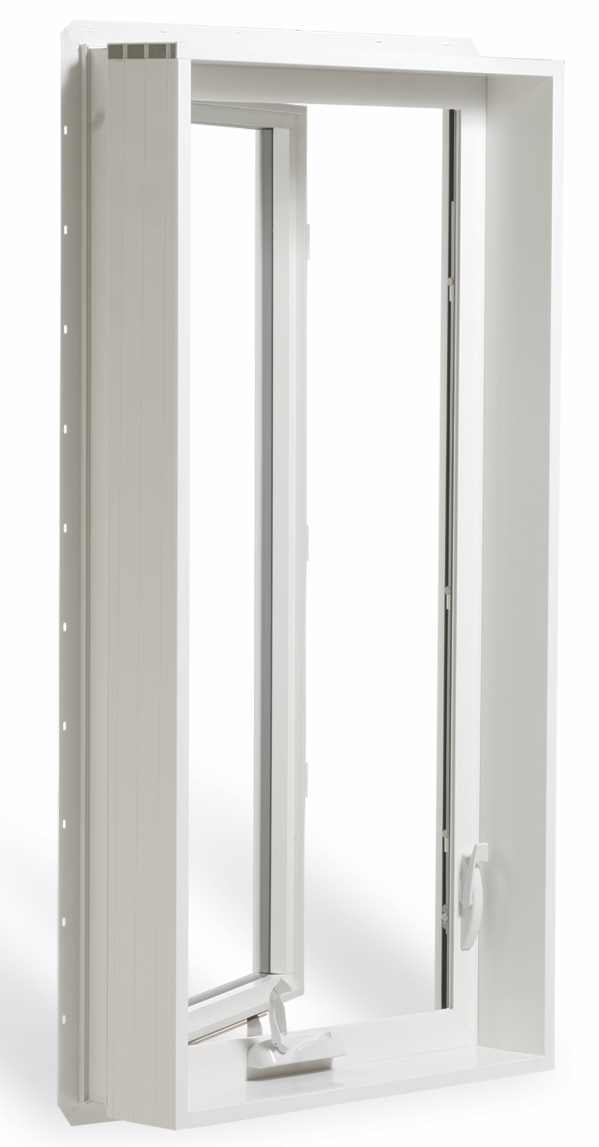 ---
HINGED ON THE SIDE AND
SWINGS OUTWARD LIKE A DOOR

Casement windows are among the most popular options due to their energy-efficiency and versatility. They usually open with crank handles and have a very safe locking system, preventing a break-in. Casement windows are also preferred because they open completely and are easy to maintain. These windows open fully to easily let the fresh air in.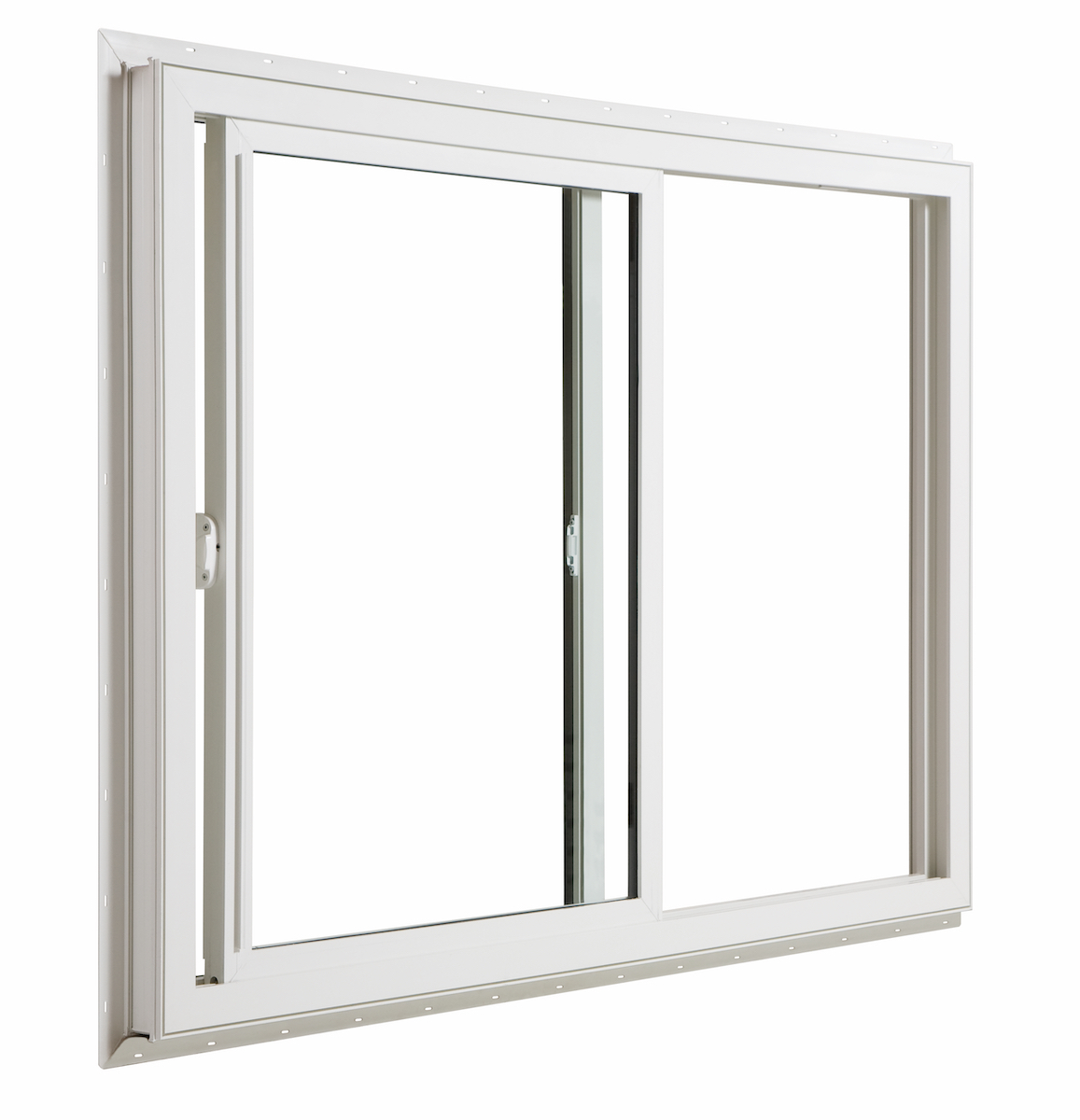 ---
FEATURES A HORIZONTALLY SLIDING SASH

Single and double slider windows are a great choice for spaces where ventilation and unobstructed views are needed. These windows slide horizontally and are fit for the area that is wider than tall. A single slider allows one sash to slide past the other which is fixed, all within a single frame.


---
NON-OPERATIONAL WITH MATCHING SITELINES TO
CASEMENT AND
AWNING WINDOWS

The site lines on this window match the casement and awning windows, unlike the picture window.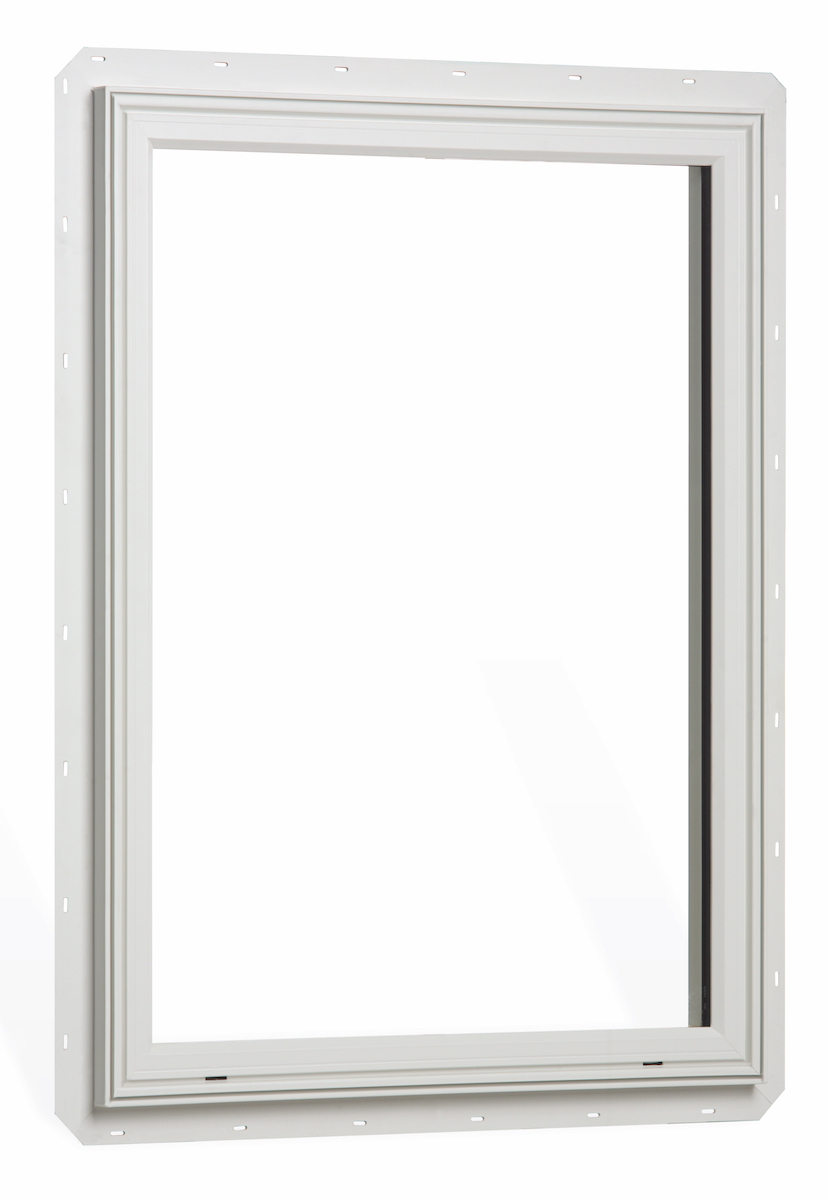 ---
STATIONARY, NON-OPERATIONAL VIEWING WINDOW

This window allows for larger viewing. The frame is smaller than the frame on the casement, awning and fixed window. Picture windows are designed for architectural appeal and for allowing more light into a home. These windows do not open, so they can be built in a wide variety of sizes and are often found in the living room, kitchen and more.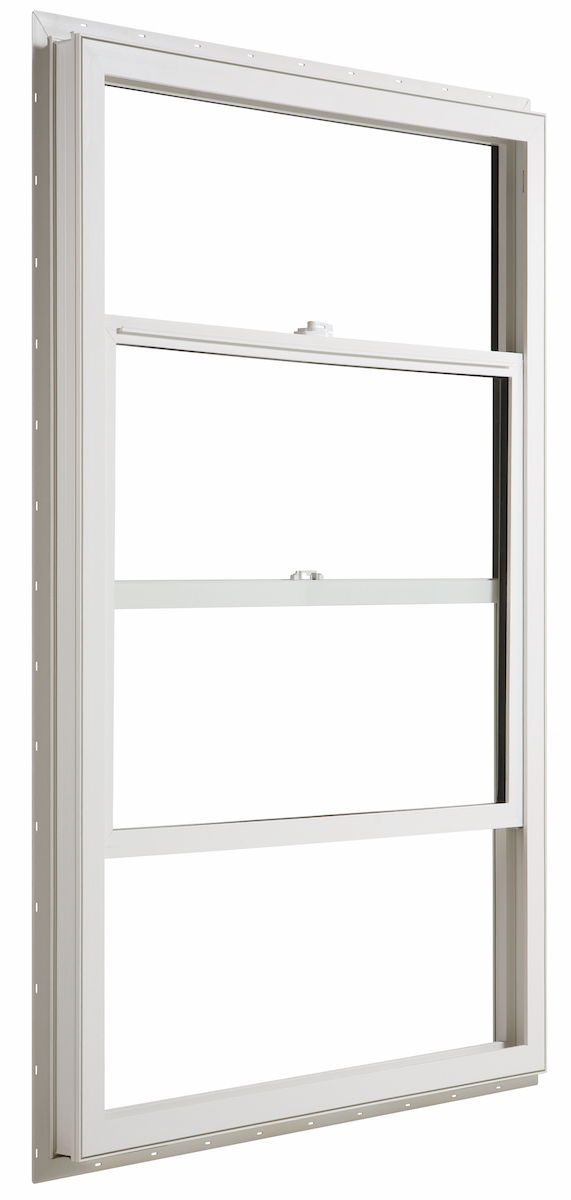 ---
HAS ONE MOVABLE
BOTTOM SASH

These are classically designed for easy cleaning and convenience. They also allow for quiet and smooth operation. A single-hung window has an immovable sash at the top and a bottom sash that moves vertically. It's generally less expensive than a double-hung window.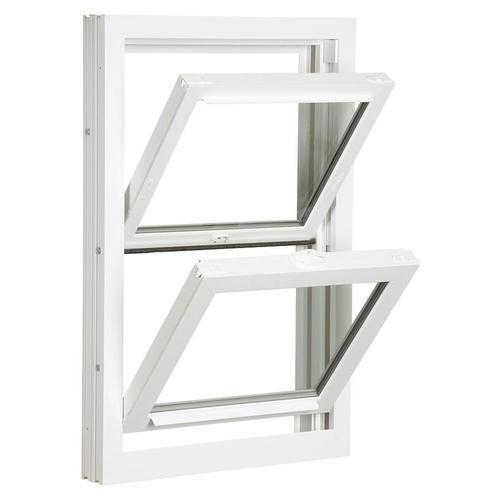 ---
HAS TWO VERTICALLY SLIDING SASHES

These windows allow for great ventilation and are easy to clean from inside. They are often found in the bedroom, kitchen, hallways, and other areas of the house. In a double-hung window, the upper and lower sashes both slide within the frame, offering controlled air circulation. Each sash can also be pivoted toward the interior for maintenance and cleaning.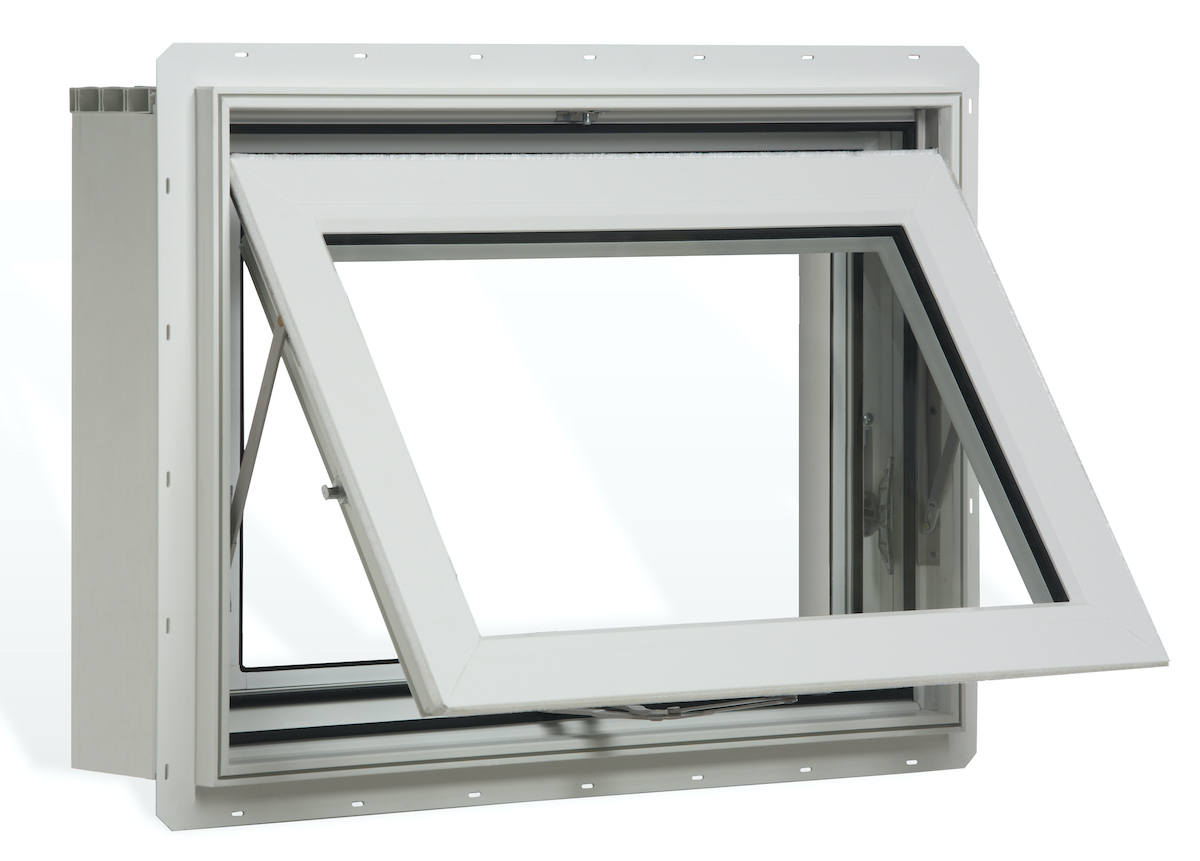 ---
HINGED ALONG THE TOP AND SWINGS OUTWARD

Besides being cost-efficient, awning windows are great for excellent ventilation and unobstructed view. Awning windows are often used with other window styles and are easy to open and close. They can be opened even during a light rain.


---
IDEAL FOR BASEMENT WINDOWS

These windows are generally used in basements. They open outward.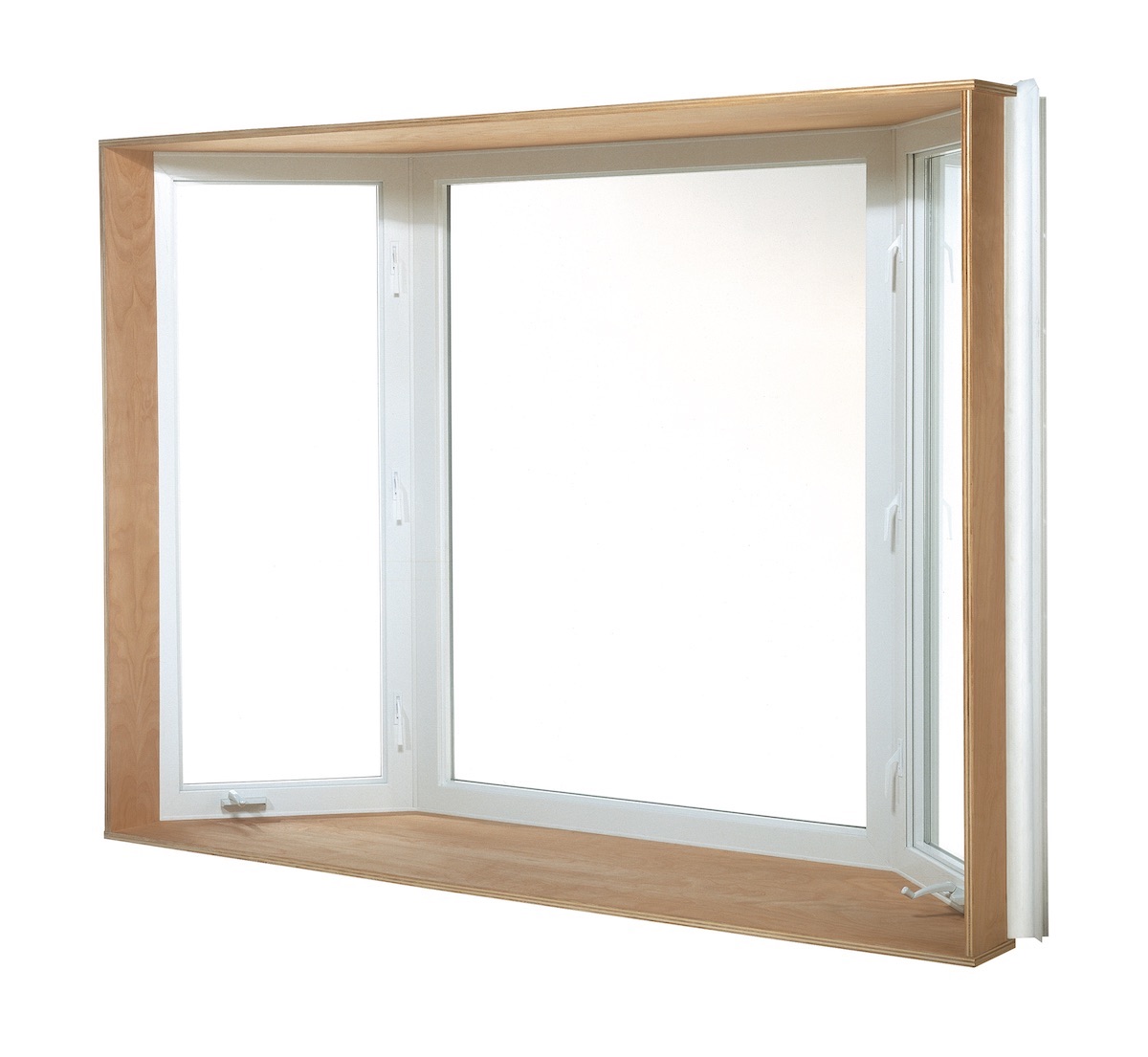 ---
AN ANGLED SERIES OF THREE WINDOWS THAT INCREASE YOUR INSIDE SPACE

A bay window is usually made of three windows projecting from the house at angles of 30, 45, or 90 degrees, with the middle section parallel to the exterior wall of the house. Bay windows are a welcome extension to the home by the homeowner, creating more living space. They open up your space, add architectural detail and capture more light and beauty than your standard window ever could. Adding one bay window to a room can help enhance its space and its beauty all at the same time.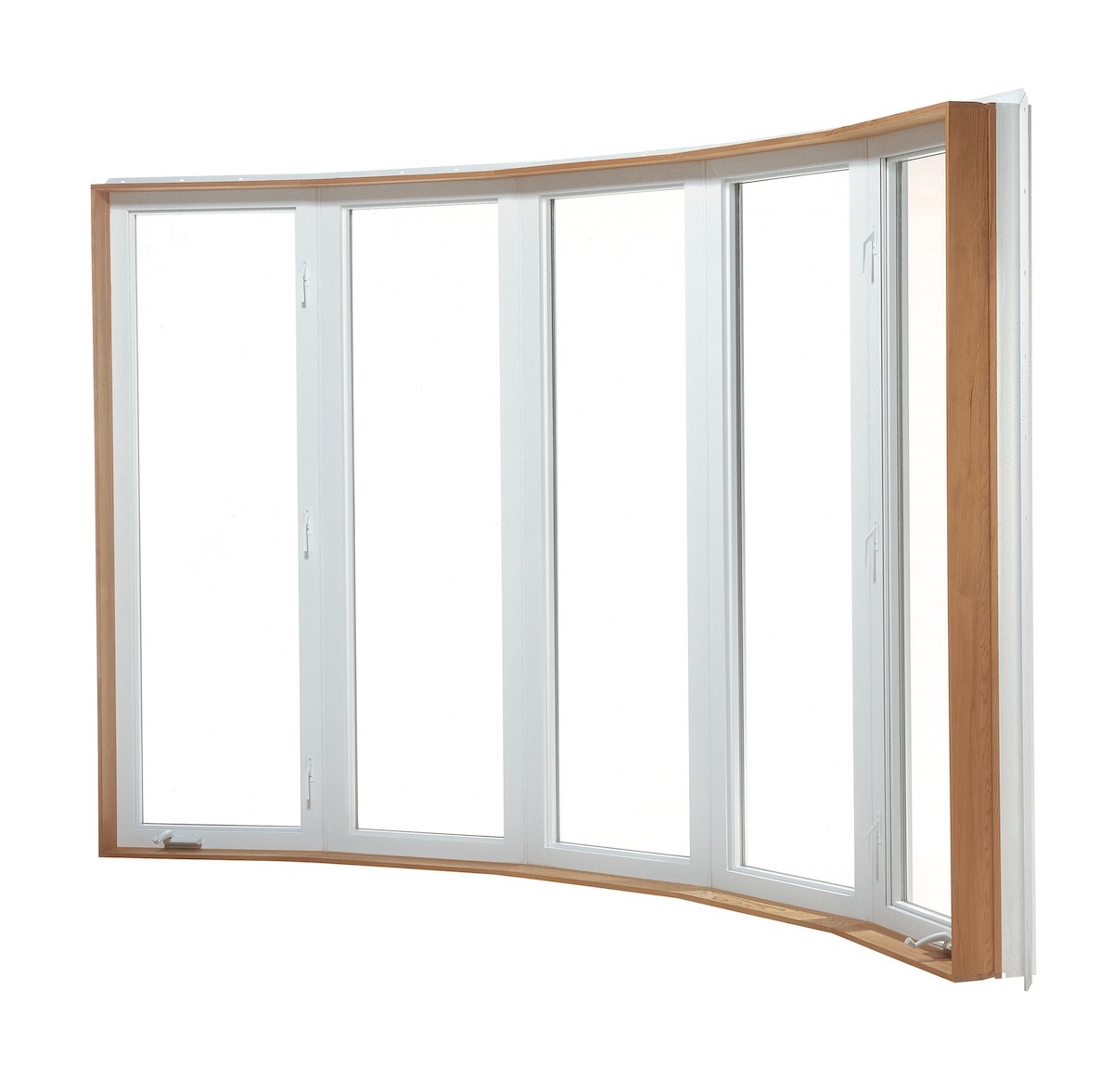 ---
A GRADUALLY ANGLED SERIES
OF WINDOWS DESIGNED TO CREATE SPACE IN A ROOM

A bow window usually has four or five sections shaped in a graceful curve.
Bow windows don't project outward as far as bay windows. There are more windows with softer more rounded angles.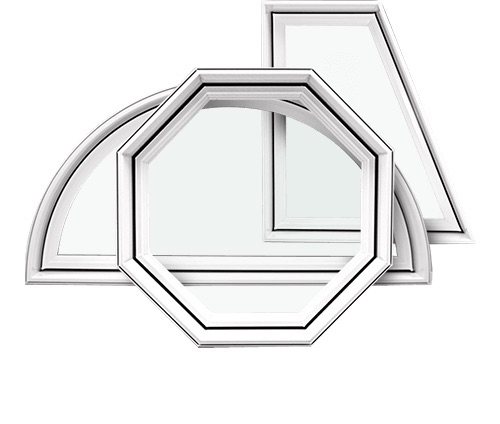 ---
CAN BE CUSTOMIZED TO JUST ABOUT ANY SIZE AND SHAPE

Custom windows offer you the freedom and flexibility to transform your creative vision into your home.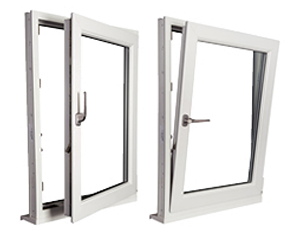 ---
THIS EUROPEAN STYLE MULTI-ACTION WINDOW, SWINGS INWARD OR TILTS
FROM THE TOP

Tilt & Turn Multi-Action windows have a unique design where the window swings inward like a door, or tilts inward from the top for ventilation. These windows increase the energy efficiency and security of your home in a stylish way. The opening mechanism used in European windows is very secure but is also designed in a way that allows for fast and easy operation. These windows have a large modern handle that can be used to regulate between 3 positions; lock, open or tilt. This design allows rapid ventilation and easy accessibility for cleaning.


Glass options
---
Choose tripane glass, Low-E glass, tinted, textured, decorative glass and more.


Colour
---
Paint your world with your favourite palette.


Grilles
---
Enjoy a variety of grille materials, styles and patterns.


Exterior options
---
Finish your exterior with the colour and style of your choice.


Interior Options
---
Match your home's décor.


Material Options
---
Choose between vinyl, wood and hybrid products.